Every year, not unlike Christmas, our Employee Shopping Days roll around again (thank you management,) and, while I always intend to use this opportunity to buy edifying books for widows and orphans, I instead indulge myself in an orgy of entirely selfish consumerism.  True, I bought a single title, as a token to assuage my guilt, for my partner:
Sweet Tea: Black Gay Men of the South
, by E. Patrick Johnson, but everything else was for
me
.
And, as I do every year, my first priority is always to add to my collection of the complete Library of America.  I've been collecting this series since they started publication, many years ago.  Every year they publish four or five new titles, so I have to get those too.  Doesn't matter if I like the authors.  Doesn't matter if I will ever read the individual volumes.  Gotta have 'em.  I look at it as an investment.  (These books are the only material goods specifically mentioned in my will -- no lie.)
If you don't know the series, Library of America publishes the classics of American literature and history in an ongoing project to preserve, promote and, I suppose, defend our cultural heritage.  It is an admirable undertaking and done superbly well.  The books are beautifully made, of durable materials, and meant to "last a lifetime."  They will certainly outlast me (thus the provision in my will.)  As a collector, they are my pride & joy.
As a reader, some years are better for me than others, the worst being the year I had to buy Kerouac, Alcott, and Lovecraft.  Very little joy there, I can tell you.  But I did my duty.
This year has been (for the most part) happier: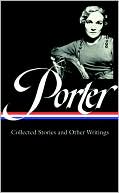 This goes to the top of my night-stand reading pile as soon as I
finish with my reading for my Christmas Readings this year.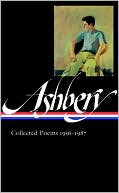 whom I will now be forced to pay more serious attention.
of LIAM acquired "more in sorrow..." titles.

I'm disappointed not to be able to add the second volume
of A. J. Liebling to my collection, as, for some unknown
reason, it seems never to have arrived, either at the bookstore or with the
distributors, despite a September publication date.
Santa has already been better to me than I deserve.