As Thanksgiving approaches, it seems a good moment to reflect, and give Thanks for the books we treasure, use, love, remember and or read again and again. We want you to join us: send us a title or author you are thankful for. We'll continue to add to this post through Thanksgiving. Just send me an email at
ubs_usedbooks@earthlink.net
and I will post your entry with ours. So, be sure to check back for more titles. Herewith, a selection from our staff and friends:
Very Far Away From Anywhere Else
, by Ursula K. LeGuin.
"I am thankful for this book because it reflects a voice that is rarely heard from in young adult novels, a voice which, at one time, I really needed to hear. I think that voice still resonates with a certain uncommon type of kid."
David, Mill Creek, New & Used Books
Pride & Prejudice
, by Jane Austen
"I am thankful for "Pride & Prejudice" because a world without Austen would be a bleak one indeed. It is always the perfect antidote to whatever's bugging me, and it's the only book I've read more than twice (as an adult). And I'm not telling how many times that might be. (And please notice I didn't even mention Colin Firth.)"
Mary, Seattle, New & Used Books
Frederick
, by Leo Lionni
"I owe much of my slant on life to this children's book. It's about a family of very industrious mice who are all preparing for the long, cold winter. Frederick, however, seems to be off in another world, dreaming of colors and poetry and sunshine and all the really good things in life. When the winter comes, they are ready, but soon run out of food and things to say. They ask Frederick for his supplies and he climbs a rock and waxes rhapsodic about the colors of the flowers and describes the sunshine so well that they can almost feel it. Then he makes up a poem and they all proclaim him a poet, having been blessed with the very necessary supplies he has brought.
Though it contains a simple lesson, it made me see that the spiritual, creative, artistic things in life are as important as the food we eat and the clothes we wear. I am grateful to have read this book as a child and to have had it as an early book which I learned to read for myself. I still have a copy among my collection of more "learn-ed" books."
Tom, Seattle, Textbooks
The Wisdom of No Escape and the Path of Loving-Kindness
, by Pema Chodron
"Thumbs up to anything Pema writes. (Yes, we're on a first-name-basis :) )This is an earlier title, but the essential truths are there. And you've gotta love the title; resistance to life and all its messiness is futile.Love who you are. Namaste."
Jan, Seattle, New & Used Books
Help Me Live: 20 Things People with Cancer Want You to Know
, by Lori Hope
"This last year, I had two friends and a close relative diagnosed with cancer. Hope's book had sane, practical suggestions to get me though. It was good to have some tools to get through these times. Some of these suggestions I've tried to work into my daily life."
Ed, Seattle, Textbooks
Reclaiming History
, by Vincent Bugliosi
"A magnificent, ne plus ultra contrapuntal of each and every part of all conspiracy theories claiming Oswald was not alone, or even innocent of the assassination of JFK.
In 1518 splendid pages, Bugliosi demolishes the vast array of conspiracy literature and presents an exhaustively detailed account of the Warren Report and its irrefutable conclusion: Oswald was strictly a one-man operation.
I am tremendously grateful for this brilliantly reasoned and thoroughly researched work."
Pete, Seattle, Supplies Department
Notre Dame de Paris, (The Hunchback of Notre-Dame)
by Victor Hugo
"This magnificent novel gave me my first glimpse of Paris -- my most beloved city! I recommend the revised translation by Catherine Liu."
Nancy, Seattle, New & Used Books
The Grapes of Wrath
, by John Steinbeck
"For one, it is inadvertently how I met my partner, and meeting someone through a book is awesome. But it also marked a turning point in my education when I began to fall in love with both Literature and American history. Above all, The Grapes of Wrath showed me how Cultural History can be told through Literature by making significant historical moments accessible through the lives of characters--and for that I am grateful. "
Anna, Events
Cascade Alpine Guide
, by Fred Beckey
"I'm hard-pressed to choose just one piece of great literature to be thankful for, but one book (or, technically speaking, three) I am truly thankful for is Fred Beckey's Cascade Alpine Guide --
Vol. 1
,
Vol. 2
, and
Vol. 3 [3ed forthcoming in January, 2009.]
It is without a doubt the indispensable guide to the unbeaten track in Washington's back country, and it is the source for ambitious plans and endless daydreams for any lover of high and remote places (within driving distance!)."
Geoff, Seattle, New & Used Books
The Mayor of Castro Street: The Life and Times of Harvey Milk
, by Randy Shilts
"Freshman year in college, I read this book in one night, finishing as the sun came up. Then I carried it to my first class and read it aloud to my classmates. This book changed my life.
'Hope will never be silent.' -- Harvey Milk"
Brad, Seattle, New & Used Books
Lucky Jim
, by Kingsley Amis
"The book has a wonderful scene in which precariously employed university teacher Jim, enduring an arty weekend at the home of his department head, returns from a late night bolt to the local and manages to burn several holes in his sheets with an errant cigarette. Faced with the certain wrath of his host and even more terrifying hostess, Jim cleverly disguises the charring by hacking all traces of it out of the bedding entirely. The book is hilarious, but I'm most grateful for a brilliant solution to a common guest dilemma which I've used on many occasions."
Kay, IT
This Is All: Pillow Book Of Cordelia Kenn
, by Aidan Chambers
"This is a complex, incredibly rich exploration of the nature of being human -- uniquely put together as a diary, 'pillow book' style. I feel my knowledge has stretched and my understanding of others has been enriched by reading and rereading this book. This is a future 'masterpiece' of Young Adult fiction."
Denis, Seattle, Supplies Department
More, More, More, Said the Baby
, by Vera Williams
"In addition to the more obvious reasons (it's a beautiful and sweet book, it's been selling steadily since it came out in 1990) I am thankful for this book because it exists. I have a 6 month old godson and he's not white like me. When he's 27, I'm still going to be that lady who's been stubbornly giving him books since he was born. But there are several things I definitely don't want to do. I don't want to give him books filled with pages of kids who don't look like him (children's books are predominately white, and, although that is starting to change, it's hard finding books with ethnic families that aren't didactic). I don't want to cop out and give him books about animals. I want to show him the world and give him all kinds of books; I want him to see all sorts of people and families and not single him out in any way.That is where this book comes in. It is a tiny colorful board book with three mini-vignettes about love starring three different babies, with three different families. Although it doesn't showcase all the kinds of families in the world, it doesn't draw attention to the differences either. It is open ended, beautiful and exactly the book for my little godson."
Kitri, Seattle, New & Used Books
The Secret
, by Rhonda Byrne
"This year I am most thankful for this book. It has changed my life and way of thinking forever. Immediately after reading it I went out and bought the novie version, watched it, and made all my friends watch it. Now we are all connected on a level I never even knew existed. After applying the secret to my daily life, everything started going my way, i'm happy almost all the time, and I never struggle with depression anymore. I've discovered life... and you can too by simply opening your mind and trusting it."
Alysia, Bellevue, General Merchandise
The Essential Writings of Ralph Waldo Emerson
(Modern Library Edition)
"This is one of the books that I have become most thankful for, specifically Emerson's essay 'Nature.' The influence of this work and many of his other writings were monumental to the American environmental movement. "Nature" was originally published anonymously in 1836, and then reissued in 1847. The essay describes a philosophy of nature, using the 'indirections of nature itself upon the soul; the sunrise, the haze of autumn, the winter starlight seem interlocutors; the prevailing sense is that of an exposition in poetry; a high discourse, the voice of the speaker seems to breathe as much from the landscape as from his own breast; it is Nature communing with the seer.'Henry David Thoreau read 'Nature' when he was a senior at Harvard College. Emerson was highly influential to Thoreau as a friend, mentor and writer. We can see this clearly in Thoreau's work, "Walden." Thoreau himself was an inspiration to John Muir and Frederick Law Olmstead, as well as, Aldo Leopold and Joseph Wood Krutch."
Terri, Seattle, New & Used Books
The White Tiger
, by Aravind Adiga
"I've read The White Tiger twice. It's my favorite novel of 2008, and was the winner of the 2008 Man Booker Prize. For once the Booker judges got it right!"
Nick, HUB, New & Used Books
Alice's Adventures in Wonderland
, by Lewis Carroll
"I'm thankful to Lewis Carroll for making my childhood imagination inescapable to this day."
Damon, Seattle, Security
Wait Till the Moon is Full
, by Margaret Wise Brown
"One of my favorite childhood memories is of my mother reading this picture book to me, night after night, as I borrowed it again and again from the Public Library. When I couldn't borrow it again, my Mom typed the story out for me (on a manual typewriter back then,) so that she could still read it to me. Her recognition of my need for that story was just one of the ways she loved me so well. Everytime I read it now, to my daughter, I feel the love and warmth that I felt when my mother read it to me."
Lauren, Seattle, Kids' Books
The Manticore
, by Robertson Davies
"David Staunton, a brilliant emotionally malnourished lawyer, undergoes a year of Jungian analysis after the violent death of his father. Davies' riveting narration of the resistance, acceptance and integration of Staunton's relationship with himself make this book worth sharing.
I am grateful for the psychological insights that this book has brought to me and all who have read it."
Ann, Seattle, New & Used Books
The Florist's Daughter
, by Patricia Hampl
"I read this book a year after my mother's death. It got me past her decline and helped me remember she led a proud and interesting life before she became a cranky old lady."
Debbie, Seattle, New & Used Books
50 Simple Things Kids Can Do to Save the Earth, by the Earthworks Group
"I was given this book in the 3rd Grade and it was my first exposure to the concept that we can & need to watch how we interact with the Earth. Essentially, it began my dedication to and love for the environment."
Danielle, Events
The Complete Stories
, by Franz Kafka
"Upon reading the story 'A Hunger Artist' as a youth I finally understood the much-talked about 'power of literature.' Kafka described it best when he said 'a book ought to be an icepick to break up the frozen seas within us.' I am also very thankful that Kafka's friend Max Brod did not destroy Kafka's writings as he had wished upon his death.
Jay, Head Trade Books Buyer
A Wrinkle in Time
, by Madeleine L'Engle
"I am thankful that in 1962 this book was finally published (thank you FSG!) after being shopped around unsuccessfully. A year later it was placed in my hands by my teacher Miss Johnson. I was wowed. Finally, a real book! After years of ingesting dreadful 1950's kids books (biographies of John Paul Jones and Robert Fulton, anyone?), "A Wrinkle in Time" stretched my mind, yet comforted me with the clear message that being different was way more then just OK, it was the way to be. You can't ask for much more than that. "


Mark, UBS Seattle, New & Used Books
Good Omens
, by Neil Gaiman & Terry Pratchett
"This is the book I go to when it seems like the world has just gotten to be too insane. I read it and laugh myself silly and realize that reality is not as crazy as I thought it was."
Sandy, UBS Personnel
Snow Country
, Yasunari Kawabata
"This was the first modern Japanese novel I ever read and it is a masterpiece! I went on to learn Japanese in college and become a translator, mostly because I read this book when I was nineteen."
Anita, UBS Customer
The Last Cavalier
, by Alexander Dumas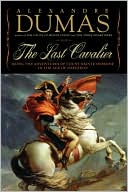 "I'm thankful to find a previously unknown book by my favorite novelist at my favorite bookstore! Thank you University Book Store."
Martin, UBS Customer
A Random Walk Down Wall Street
, by Burton G. Malkiel
With all the craziness currently taking place in the economy and its various effects on the securities markets (mostly protracted and steep declines in stocks), many people are worried
about what the future holds and, specifically, are concerned about their retirement accounts. This environment can cause irrational behavior based on emotion, such as panic-selling stocks when prices are very low. Many of the stocks being sold at current levels were panic-bought when prices were rising dramatically. This behavior represents the exact opposite of a sound investment approach.

A Random Walk Down Wall Street, which was written 35 years ago and has been revised at least 8 times, provides practical advice on the complex world of investments and other financial matters each of us deals with in some fashion. It reminds us that what the markets are going through right now has been experienced numerous times in the past for many different reasons (history repeats itself...) and that they have always recovered. The book emphasizes that the best investment results come through a steady, rational approach that focuses on proper asset allocation, using low-cost investment vehicles (index funds), dollar-cost averaging, and sticking to a well thought out plan no matter what happens in the markets over short periods of time.

I re-read this book during the 1999-2000 dot-com boom when the NASDAQ Composite Index was climbing to its high of 5,049 and everyone seemed to be jumping aboard for the ride, many near the very top. I was tempted to follow suit so that I wasn't the only one that "missed out." I didn't succumb. The index is now at around 1,525. The clear message the book provides is to not freak out and do irrational things when the markets are soaring or diving. Thanks, Burt, for words of wisdom that are anything but random.
Bryan, UBS CEO

Cars, Trucks and Things That Go
, by Richard Scarry
"I am thankful for this book because it helped me tremendously when I was 10-years old. I had an accident where I crashed through a glass door, rendering my right hand and wrist a Freddy Kruger mess. This book was my refuge as I turned page after page on numerous hospital visits for physical rehabilitation. I memorized all of the characters, their busy world, and the wonderful colors. This book is still fun to revisit when I need to recharge.
"
David, UBS Bellevue, New & Used Books


Does ThisClutter Make My Butt Look Fat?
by Peter Walsh
"I am profoundly grateful for the wake-up call that this book gave me. As Oprah says, it changed my life."
Joe, UBS Seattle, New & Used Books

Broken for You
, by Stephanie Kallos
"This story took me into my own neighborhood as it was when I moved here 10 years ago. The rich details of landmarks like Lalani Lanes brought me back to places I can no longer visit except through imagination or mememory.
Her weaving of the lives of two women from different generations reminded me that friendship is possible between anyone.
I also enjoyed the unusual solution for removing unwanted bagage while creating art. I was inspired to take my own art in a new direction.
This is a story worth lingering over. As I neared the end of the book, I found I slowed down so I could savor the writing like a hot cup of tea on a cold day. For me, Broken for You is a gift."
Shawn, UBS Seattle, Art Supplies
The Journals of Lewis & Clark
, edited by Bernard DeVoto

"We proceeded on..." This is the poignant, hopeful and determined phrase that recurs again and again in this masterpiece of American History. This one volume edition of the much larger original work is edited and annotated by Pulitzer Prize winning historian and writer Bernard DeVoto, and it's my favorite book in the world. Few of us will ever tackle all seven volumes of the original, but DeVoto's abridgement provides the narrative, the energy, and the breathtaking drama, and adds crucial information in his introduction and copious notes. And most importantly, he resists the impulse to 'improve' the Captains' grammar & spelling, so we experience the adventure in their own words -- the 'musqutors are verry troublesom,' 'the grisley beare (is) a very large & turrible animal,' and, at the last, after walking across the continent, 'the ocian in view -- O! the joy.'
Grab a copy of this book, a map of the West, and enjoy one of the central experiences of the American story."
KZ, UBS Seattle, New & Used Books
The Yearling
, by Marjorie Kinnan Rawlings
"I received this big yellow book for Christmas one year from my parents and so enjoyed reading it aloud to my mom just last year. This particular edition I treasure, with illustrations by N. C. Wyeth, is Out of Print, but the book is still an enjoyable and evocative read of life in the Florida swampland."
Karen, UBS Seattle, New & Used Books
Someone at a Distance
, by Dorothy Whipple.
"When Mary at UBS handed the book to me, I was in love right away. Originally published in 1953, Whipple's novel delves into the lives of minds of a married couple and the woman who schemes her way between them. The writing is crisp, insightful and accomplished. I am thankful for this book because it shows just how powerful a personal recommendation from one reader to another can be. I discovered an author I might not have otherwise heard of, and a press, Persephone Books in London, dedicated to reprinting books and authors that might otherwise molder in out-of-print-land. Thank you Persephone Books and thank you University Bookstore!"
Misha, UBS Customer, Librarian
The Giving Tree
, by Shel Silverstein
"I choose this classic because the first 5 times I read it to my three year old daughter, I couldn't get through it without crying. It very clearly illustrated to her that the written word can be profound enough to create strong reactions. It was the first time I unconsciously exposed her to the deep emotional power of art, and for that I am thankful."